CloudMover Day Spa Yearly Specials
Not only did we have our June specials going on that you already heard about, but we also have our regular specials that you might not have heard of. We want our clients to save and we have a lot of different ways they can do that.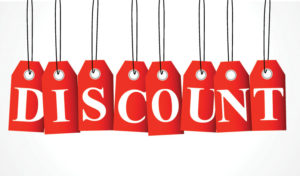 Afraid to try a new salon? Going to a new spa can be scary, but CloudMover day spa is always welcoming and excited for new clients, and because of that, all new clients will receive 10% off on their first service. Trying something new should always be rewarding!
We love to hear about the people who are doing a lot for themselves to better their body and lives. If you have a gym membership bring your gym ID for discounts. If you are making time to go to the gym, then you definitely deserve a discount on relaxation. We applaud you if you are taking time out of your day to work hard and better your health. Have you been working hard at your job? It is an understatement if we say that work is a little stressful. Take a break from your stressful day and relax. You will notice if you are relaxed you will work better and be able to tackle a lot more. Bring your work ID in for discounts for a healthy body healthy mind.
For those whose job is to work a little extra hard for others we have a discount for you too. For the teachers and faculty special, nurses, police, fire and military people, we offer a 20% discount because we appreciate all you do! Please come in and let us take your work stress from you at a discounted price because you deserve it.