How To Get The Best Skin Of Your Life
Do you feel like you can't get your skin completely clean? Even if you are washing your face every day and always taking your makeup off, you might not be getting your face as clean as it could be. Clean skin means clear skin. It is also important to keep in mind not to strip all of the natural oils from our face that is good for our skin. If we take away all of these natural oils we end up with dry and irritated skin, which can be just as bad as dirty skin.
If you are looking to get a fresh start for your face, we have what you need. All skins types are different, so that means we don't just have one type of facial. We also don't just have a few types of facials. We offer 13 different types of facials! No matter what your skin needs are, we can help. You don't need dirty pores or dry skin to stop you from feeling confident and healthy.
A popular facial we have to offer is out Back Facial. This one hour long facials offers a double cleanse to make sure all the dirt is wiped away clean. We also help get rid of any larger impurities with facial extractions. We will tone your skin to give it the healthy color, glow and refinement it deserves. Of course we wouldn't let you leave CloudMover without a massage, so we relieve the stress and tension built up in your face. This allows for better blood flow for better looking skin. Last, we hydrate your skin. It is so important to hydrate your skin for soft and healthy skin.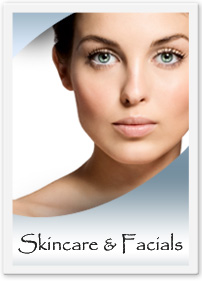 Another one of our unique facials is our Oxygen Facial. By blasting high-pressure oxygen onto your facial tissues that has a special serum packed with vitamins, minerals and collagen will combine to give your skin a glowing and plumped look. If you are suffering from rosacea, acne, or facial scaring this treatment can be very beneficial to you. It is said that overtime facials impurities can be helped with boosted oxygen. The best part about this treatment, the results are often instant. Isn't that what we all want?
Want to read about all of our facial treatments we offer? Click here to read about everything we have to offer your skin.